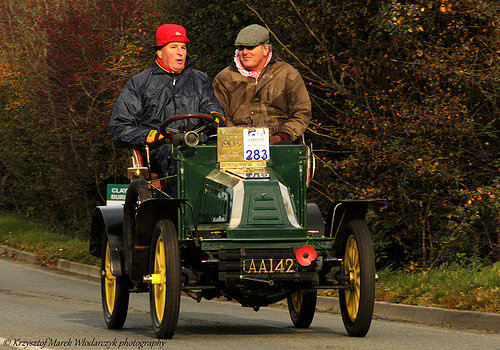 This 1903 6 h.p. Napoleon just entered for Pre-War Prescott and is the earliest car that we have ever seen at any Pre-War Prescott.  Not only that, but Julian Clarke has booked three climbs, plus his free one.  A veteran of several London to Brighton runs, this old stager will make a fine sight on the hill.  One of the tremendous aspects of Pre-War Prescott is that it offers the opportunity for some rare and fascinating lower-powered and non-competitive cars to make runs up this historic hill.
Entries are now flowing in at a good clip.  As of this morning with just 40 days to go we have 135 entries, so we just have 65 places left.  We also have 363 climbs booked from the maximum 475, so we have just over a hundred climbs left.  Time to enter now if you have not already done so.
As the weekend approaches, we will be posting more frequent updates and reminders here, so check back regularly for all the latest news.