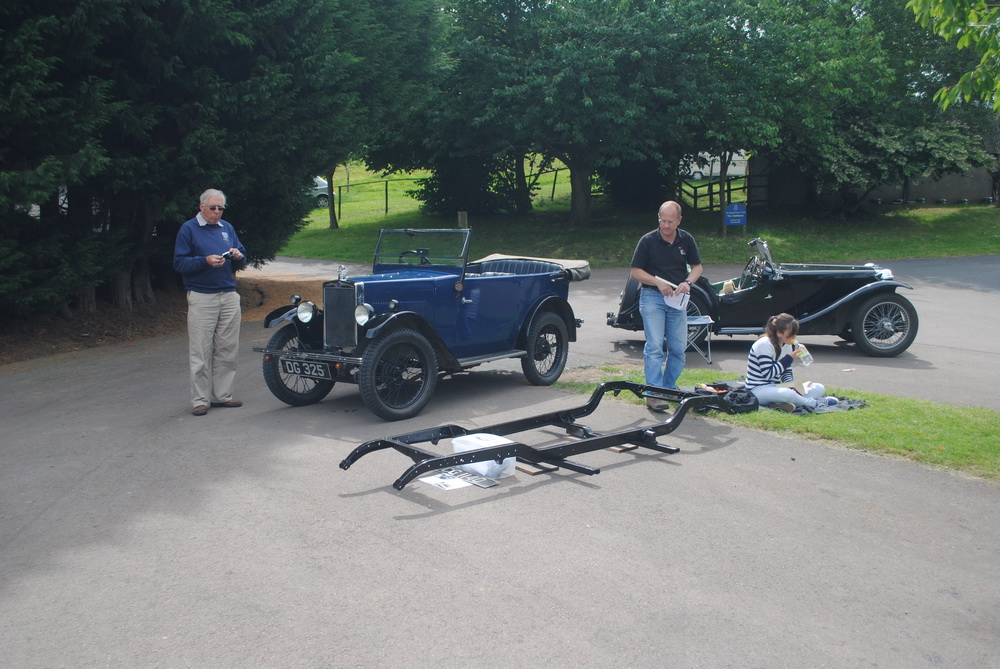 A courageous entry – Pre-War Prescott 2015.  The true spirit of Pre-War Prescott!
Pre-War Prescott is A WEEK TODAY!
Everything is now in place for a super day, and a truly great weekend!  As of this morning, we have a fantastic record 160 entries for Saturday, and more are expected in the next few days and on the day.  We have 42 climbs allocated, so just 54 to go.
It is NOT too late to enter!  At this point, use the online entry form at http://prewarprescott.com/?page_id=161 and you will be ticketed immediately.  Anyone entering after Monday will have their tickets waiting for them at the gate.
And of course you can simply turn up on the day and pay at the gate, but there will probably be very few climbs left by the day, so turn up early if you want to climb the hill.  The gate opens at 9 sharp.
Spectators can also just turn up and pay at the gate.
If you require BBQ tickets, these will be available at the VMR marquee on the day.
Sunday – we have ONE slot left!