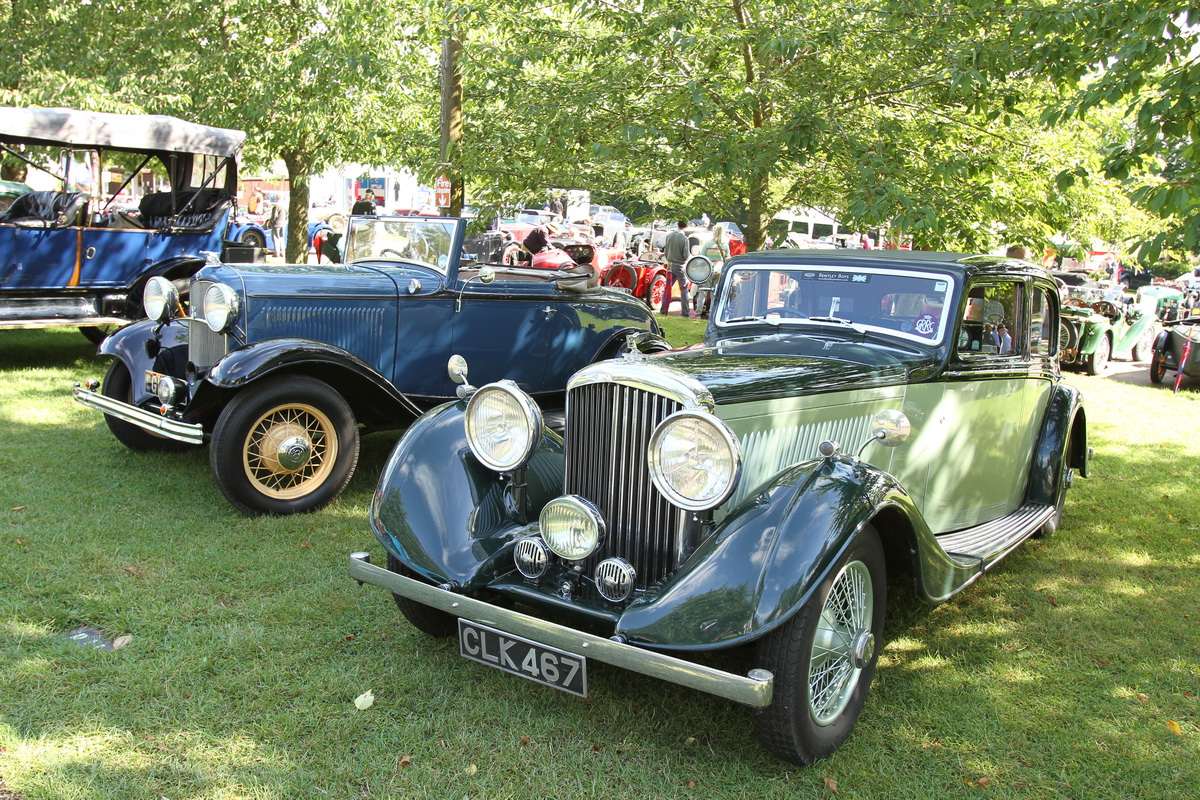 Bob Thompson's gorgeous 1935 Bentley 3.5 litre next to Rich Delahay's interesting 1932 Ford Model 18 cabriolet.  Right hand drive, designed in USA, and manufactured in Canada, it was owned in the mid-1930's by motor-cycle world land speed record holder Eric Fernihough.  Later in 1938/39, it was campaigned by Eric Thompson and won major awards in the Exeter and Lands End trials. It was rebuilt to original specification in 1998 by Syd Sheppard.  Both captured here at Pre-War Prescott 2017 by Phil Jones.
We are delighted to confirm the date for Pre-War Prescott 2018 – Saturday 21st July.  The Vintage Minor Register's Navigation Rally and parallel Scenic Tour will take place the following day.
We can't wait!
Pre-War Prescott 2018 will mark two historic Centenaries – the Armistice, ending the Great War and the founding of the Royal Air Force on 1st April 1918.  We will be celebrating both of these key events in British history in fine style.  This year we enjoyed a tremendous turnout of early and Edwardian cars and cyclecars and plan to have an even bigger gathering in 2018 to mark these two key Centenaries.
Entries will be open shortly – watch this website for the announcement and further details of the weekend as they emerge.  See you there!