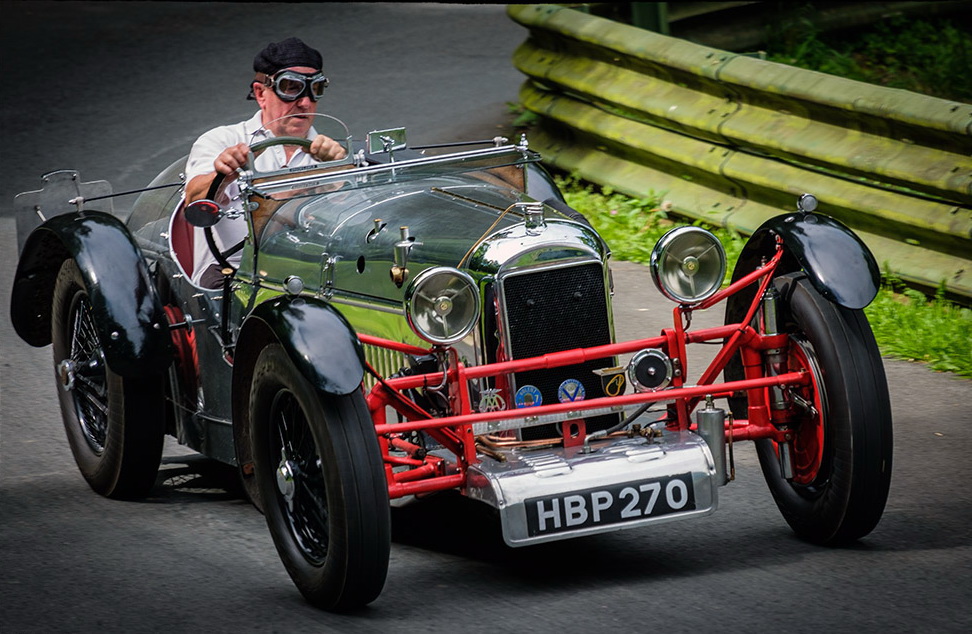 The true spirit of Pre-War Prescott.  Alf Tudge conducts his gorgeous and hugely historic Bekenham Special through the Esses. (Ian Sky)
Entries for Pre-War Prescott are now OPEN!
As of today, Pre-War Prescott 2018 is up and running!  The website entry page has been updated for 2018, as has the downloadable entry form.  Entries can now be accepted.
The twin themes for Pre-War Prescott 2018 will be the Centenary of the RAF and the Centenary of the Armistice and we have much in the planning stages to celebrate these historic occasions.  To support the latter, we are particularly inviting Edwardian and veteran cars to join us.  We had a splendid Edwardian and veteran turnout at Pre-War Prescott 2017, so we are looking forward to a spectacular display next year.
As for the 2018 entry fees, the cost of hiring Prescott for the day was raised £600 this year and will be raised another £600 next year, but as you have all made Pre-War Prescott so popular, we are going to keep ALL of the prices the same as they were for 2017, in anticipation of another bumper turnout.
Now is the time for Clubs and Registers to get in touch to book space in the Paddock.  Pre-War Prescott offers the unique opportunity for Clubs and Registers to join us at Prescott without the burden of organization or financial commitment.  Just let us know you plan to attend and we will do the rest – at absolutely no cost to you!
And of course, the weekend will include a full range of evening social gatherings and the enormously popular Cotswold Navigation Rally and parallel Scenic Tour on Sunday.
We have a tremendous weekend in store and breaking news updates will be posted here and in the Newsletters as we move forward.
See you there!