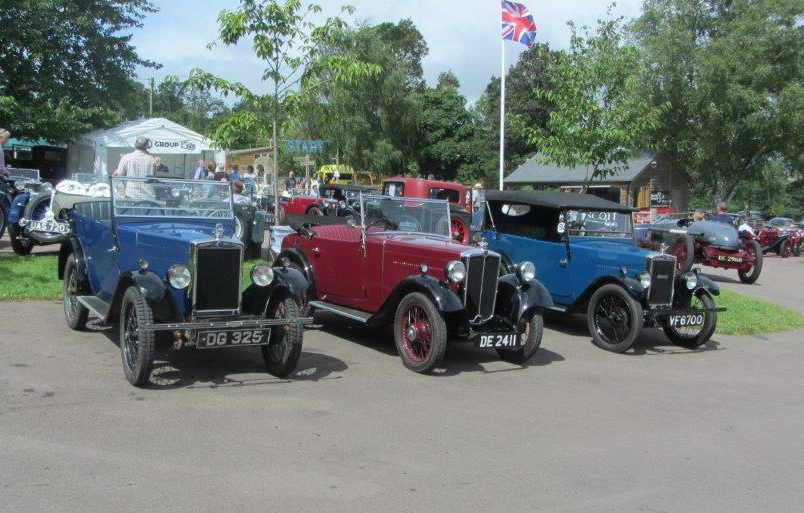 The best way to support Pre-War Prescott (apart from entering!) is to become a member of the club that hosts Pre-War Prescott, and that is the Vintage Minor Register.  We were founded in 2000 and PWP 2018 is our tenth visit to Prescott hill.  Our first three visits were in 2003, 2008 and 2010.  To make up the numbers, we invited all pre-war cars to join us.  At the 2010 event the Bugatti Owners Club invited us to make the day an annul event for pre-war cars as there was a gap in the Prescott events programme for such an event.  We agreed, and Pre-War Prescott was born!  We held the first Pre-War Prescott in 2011 and this year will the the seventh Pre-War Prescott.  In the spirit of the event, and our history, we formally opened up Register membership to all pre-war cars last year and now have around 250 members worldwide with a tremendous selection of pre-war cars among our ranks.
Membership carries many benefits.  Register members enjoy a discounted entry fee of £30 instead of the regular £45, and as the annual Register subscription is £30, then you save half of that if you enter Pre-War Prescott.  Members receive a very high quality all-colour quarterly Magazine packed with fascinating news, historical and technical articles, event reports and more.  In addition, there is the monthly e-mailed Newsletter, and all of the other facilities you would expect from a pre-war car club, including a website, forum, free advertising, technical assistance and so on.
If you take a look at the Entry List, you will see that about a third of all entries have been submitted by Register Members and they have entered  a wide selection of pre-war cars.
If you would like to join us, simply go here and sign up.  If you have already entered for Pre-War Prescott this year and would like to become a member, you can join for just £15!  (I will refund half of your £30 charge.)
Joining us will mean that you become part of our enthusiastic 'family' and will be supporting the Pre-War Prescott weekend, Pre-War Shuttleworth and all our other pre-war motoring activities as we develop and grow.