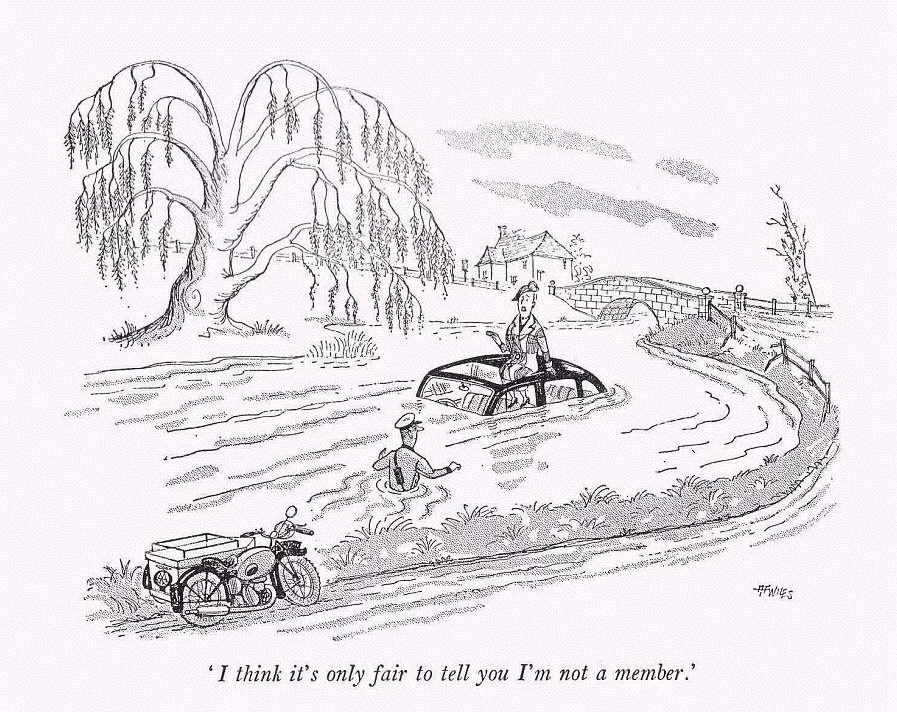 Looking through the entry list it is interesting to note that we have over fifty Vintage Minor Register members booked in for Pre-War Prescott, representing about 20% of our worldwide membership across 19 countries.  Of these 50 odd (!) members, just a dozen are entering Minors.  The rest are entering all manner of pre-war cars that reflects the recent opening up of the Register to owners and enthusiasts of all those cars that survived the War.
One of the reasons for the recent surge in membership is that members enjoy a hefty £15 discount on their Prescott entry, so their £30 annual membership is effectively half refunded while they benefit from the superb quarterly Magazine and all of the other Register services.
But if you have already entered and paid full price, do not despair, all is not lost!  All you have to do is bring along your Paddock entry ticket to our Register marquee on the day and we will sign you up for a piffling £15 – just as if you had joined before entering!
Seriously, membership of the Register is the best possible way to support not only the Register, but Pre-War Prescott, Pre-War Shuttleworth, Pre-War Australia and all of the other tremendous initiatives we have in the pipeline to help owners of pre-war cars enjoy proper motoring well into the future.  The club is a subscribing member of the FBHVC and we have encouraged the driving, rather than the polishing of our cars since our founding 17 years ago.  The Register has no concours trophy.

Join us on the day, or simply sign up right now at http://prewarprescott.com/?page_id=283 and check in for your refund on the day.  You know it makes sense!